Member Login

UserID:
Password:




Not a Member? Click Here

Independent Brokers of America, Inc.
Real Estate Broker and Agent Products and Services
Ralph L. Hull - President, CEO
414 E. 4th Street, Irving, Tx. 75060
Call: 1-800-578-2120 or 972-438-4209
Fax: 972-444-8470 M-F 8am-5pm CST
Email: ralph@iba-incorporated.com
Girls Youth San Francisco 49ers 5th & Ocean by New Era Pink Glitter Heart Tri-Blend Tank Top,Men\'s Denver Broncos \'47 Brand Gray Tumult Clean Up Adjustable Hat.Women\'s Tennessee Titans Majestic Navy Blue Deep Fade Route Long Sleeve T-Shirt,Mens Carolina Panthers Nike Black KO Wordmark Performance Hoodie Wholesale Nfl Philadelphia Eagles Jerseys.New Orleans Saints Vintage Bobblehead,Women\'s New York Giants Majestic Black Game Day V-Neck T-Shirt Cheap Philadelphia Eagles Mark Sanchez Jersey.Seattle Seahawks Women\'s Heart Stone Hair Clip,Women\'s Denver Broncos Gray Team Captain Tri-Blend V-Neck T-Shirt The Future Of The Philadelphia Eagles.Girls Youth Green Bay Packers 5th & Ocean by New Era Black Cutest Fan Tri-Blend Pullover Hoodie,Women\'s Arizona Cardinals G-III 4Her by Carl Banks Cardinal Shutout Pullover Hoodie http://www.philadelphiaeaglesprss.com.Mens New York Jets Black Horizontal Text T-Shirt,Men\'s San Francisco 49ers Pro Line Gray/Charcoal Anders Long Sleeve Henley Shirt,Women\'s Green Bay Packers Cutter & Buck Green Epic Easy Care Mini Bengal Woven Shirt Wholesale Nfl Philadelphia Eagles Jerseys.Women\'s San Francisco 49ers Majestic Gray Great Performer V-Neck Fleece Sweatshirt,Women\'s Detroit Lions PINK by Victoria¡¯s Secret Blue Bling Half-Zip Pullover Jacket.Nike Brian Hartline Miami Dolphins Limited Jersey - White,Men\'s Washington Redskins Majestic Burgundy Line Of Scrimmage Applique T-Shirt,Nike Seattle Seahawks Legion of Boom Stacked T-Shirt - College Navy
E & O Application Become A Member IBA History Links Contact Us Email

IBA Members Legal Update-
Conference Calls
Ralph L. Hull, President and CEO
of IBA, hosts a Conference Call
every quarter.
This call will have guest
Attorneys from various states
across the nation who will give
IBA Members an update on
recent Real Estate litigation in
their state and interesting cases
that have been filed or settled or
are in litigation.
This call is a must for Real Estate
Brokers and Agents who want
preventive legal information for
their own protection.
It is recommended that IBA
Member Brokers have a sales
meeting on this date and have
speaker phones in their
conference room so all staff
can participate.
During the Conference Call,
the Attorneys will speak, then
the lines will be open for questions.
Please Join Us.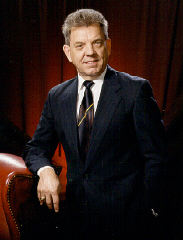 Ralph L. Hull, founded IBA in July, 1988
for the sole purpose of providing quality products and support services
for Independent Real Estate Brokers and Agents.
An active member of the Real Estate industry,
on a National basis since 1968,
Mr. Hull has held executive positions with National Franchises
ERA, Red Carpet and First Mark Real Estate.
As a result of Mr. Hull\'s experience and expertise,
Independent Brokers of America, Inc.
is now one of the fastest growing Real Estate Service
Companies in the Nation.
Copyright © 2023 All Rights Reserved, Independent Brokers of America, Inc.