Independent Brokers of America, Inc.
Real Estate Agent and Broker Products and Services

E & O Insurance Become A Member Member Services Member Products Links Contact Email

The History of Independent Brokers of America, Inc.
Men's Chicago Bears Navy Blue All Time T-Shirt,Baltimore Ravens Tallboy Rolling Cooler - Black The Ravens Franchise.Women's Houston Texans Nike Red Stadium Rally Funnel Pullover Hoodie,Nike Philadelphia Eagles Women's Faster Tri-Blend V-Neck T-Shirt - Midnight Green,Women's Indianapolis Colts Black Sublime Knit Pants Baltimore Ravens 2016 Jerseys.Men's Cleveland Browns Pro Line Orange 2-in-1 T-Shirt Set,Women's Buffalo Bills Pro Line Gray Philips Henley 3/4-Sleeve T-Shirt,Men's Detroit Lions High End Open Back Slide Slippers Baltimore Ravens 2016 Jerseys.Men's Baltimore Ravens Majestic Black Tipped Pass Big and Tall Fleece Sweatpants,Men's Kansas City Chiefs Nike Red Hypercool Fitted Performance T-Shirt.New England Patriots Football Display Paperweight,Women's New England Patriots G-III 4Her by Carl Banks Navy Touchdown Tank Top Baltimore Ravens Jerseys for Wholesale.Mens Denver Broncos Emmanuel Sanders Nike Navy Blue Alternate Game Jersey,Toddler New York Jets '47 Green Yipes Cuffed Knit Hat,Miami Dolphins 6-Piece LED Boxed Ornament Set - Aqua/Orange.Men's New England Patriots Klew Navy Flannel Hooded Jacket,Youth Philadelphia Eagles New Era Graphite/Midnight Green Gold Collection On Field 59FIFTY Fitted Hat,Women's Cincinnati Bengals 5th & Ocean by New Era Black Pullover Hoodie.Men's Cleveland Browns G-III Sports by Carl Banks Brown Kickoff Full Zip Hoodie,cheap nfl dallas cowboy jerseys,vintage nba jerseys wholesale NFL Jerseys Baltimore Ravens Cheap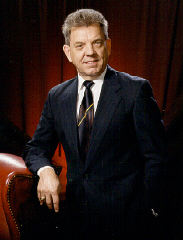 Founded in 1988 By Ralph L. Hull, Independent Brokers of America Inc., a Texas Corporation, is a provider of products and services for real estate brokers. Working with both affiliated and independent brokers, Independent Brokers of America, Inc. is an expanding force in the real estate industry.
Ralph L. Hull, President/CEO, has been active in the real estate industry since 1968 and is a licensed real estate broker. Mr. Hull has held executive positions with ERA, Red Carpet and First Mark Franchises. As a long time participant in the real estate business on a national basis, he brings invaluable expertise to the members of Independent Brokers of America, Inc. and is also editor and publisher of the IBA Network News, a Monthly publication focusing on the real estate's changing laws and recent court rulings. Contributing editors from a broad spectrum of the industry give the IBA Network News a perspective not usually found in trade publications.
Seeing the need to provide quality products and services to the real estate industry in a comprehensive package, IBA has integrated nine essential programs to assist the real estate broker in reducing costs and maximizing profitability and the development of new and innovative products and services is made possible by the large national membership base of IBA. Continued evolutionary changes in the real estate industry demand that member brokers have available products and services that deliver the highest possible value. A strict program of Quality Control rigorously evaluates all products and services.
As a result of Ralph L. Hull's experience and expertise, Independent Brokers of America, Inc. is now one of the fastest growing real estate service companies in the nation.